Whether looking to promote an article, short story or novel,
Kim's Reviews
is available. All genres, Inspirational, Young Adult, Romance, Mystery, Intrigue, etc. Feel free to email your story and we'll be more than happy to review it. At this time we do not charge for our services. However, we would like a copy of your book in whatever format it is produced in. Hard copy, Ebook, etc... Depending on how many we're working on, it may take up to 30 days. You'll be notified of the length of time as soon I receive your message. You may mail a hard copy or send electronically.

I'm thrilled to announce Shannon Honea. She's recently joined me in the reviewing process. I've been flooded with request and Shannon was the first person I thought to contact. She's author of Rival Passions, soon to be released and a member of a critique group that has produced several new authors over the last two years. Feel free to email your story directly to Shannon for review.

Follow the links to your favorite category and read reviews of some of the most amazing stories and authors I've found in EPublishing. This business is booming! So many talented writers have been discovered.
ROMANCE
INSPIRATIONAL
SCIENCE FICTION/MAIN STREAM
NON FICTION
JUVENILE

DISKUS PUBLISHING

DiskUs Publishing offers their books in several formats: pdf, html, prc (Palm Pilot) and Rocket Book. They're quickly becoming the world's top online provider for EBooks. They provide many categories, such as Inspirational, Children, Young Adult and Sci-Fi. Check them out and see what they have to offer.
DiskUs Publishing
DiskUs Publishing is a great source of Quality Books. One of their authors, Leta Nolan Childers, was named in the Barnes and Noble's Top Ten List. She's a fantastic writer with an attitude. Check out some of Leta's work. You won't be disappointed.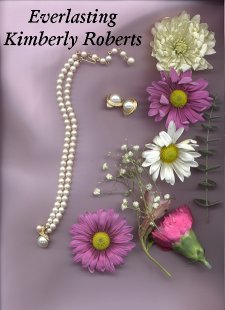 Yes, this is mine! Everlasting is scheduled for a May release through DiskUs Publishing. I'm thrilled to publish in the EPublishing Industry.
ISBN 1-58495-103-6
Moving to Sherry, Maine not only brings Marilyn closer to the corporate position she's strived but also to the man of her dreams. However, Marilyn must keep everything in focus, falling in love with the boss could be dangerous when your future lies on the line.
David can't believe it. He's never allowed a woman to take such control of his thoughts, until Marilyn, his new executive. David tries everyway he can to make Marilyn return to Dallas and out of his life, but why does it tear at his heart to do so? Why would she continue to support him, even after an accident that could leave him paralyzed for life?
Always Remember, writing is a gift within. You wake up in the middle of the night frantic for a pencil and sheet of paper to note a new idea or story line before you forget. Driving down the road you spot a child on the corner who inspires you. At the park on a saturday afternoon you see a older married couple that draws your imagination to the many happy times they've experienced together. There's never a day when you can't find inspiration for a new story. Keep your eyes open and it will come. Keep your priorities straight and you'll always succeed.

THOUGHT FOR THE DAY:
I can do all things through Christ who strengthens me.
Phil 4:13

One List
DiskUs Publishing
Bookmice Publishing
Barnes & Noble Home Page
Sign My Guestbook
View My Guestbook

Graphics by Bimsan