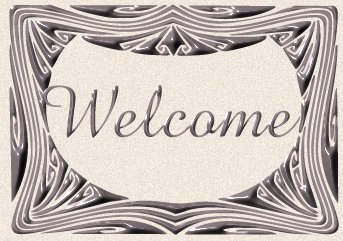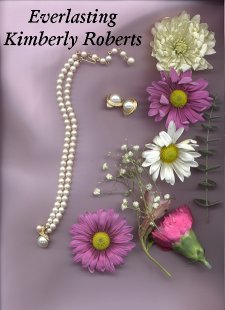 Yes, this is mine! Everlasting is NOW AVAILABLE through DiskUs Publishing. I'm thrilled to publish in the EPublishing Industry.
ISBN 1-58495-103-6
Everlasting

In EVERLASTING, Dallas native, Marilyn, moves to Maine for career advancement--never expecting her new boss to be the man of her dreams. Neither Marilyn nor David, a sexy Englishman, had any intention of falling in love. After all, it's just not wise for a woman and her boss to get involved. But happen it does--and hard--with a passion that just won't let go. Marilyn and David soon find themselves facing seemingly insurmountable obstacles as they're forced to deal with an accident that may leave David paralyzed for life. She's determined to help him and to break through his bitterness to make him realize she'll love him no matter what. Will she succeed? Passion, romance, and inspiration combine in this contemporary romance that will leave readers eager for more.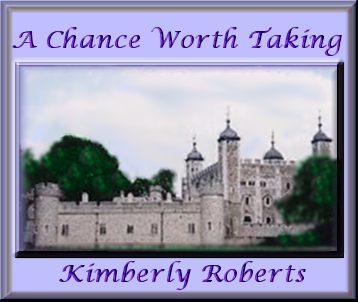 A Chance Worth Taking - Available Now!
ISBN 1-58785-016-8
Wordbeams
Fortunately, Kimberly Roberts' readers won't have to wait a moment longer to meet Marilyn and David again as they play matchmaker for their friends in A CHANCE WORTH TAKING, the sequel to EVERLASTING. While Catarina loves her native Dallas, she longs to visit the Tower of London and stroll along Covent Garden and Piccadilly Square. Elated to finally have the opportunity to travel there, Marilyn and David decide to contact their friend, Jax, in London and ask that he keep an eye on their naive young friend while in the guise of being her tour guide. The roguish millionaire playboy has more women hanging on him than most men could ever dream of having in a lifetime--but something about this girl from Dallas reaches a place deep inside of Jax and takes hold of his heart. Fear and misunderstanding cause Catarina to escape back to the U.S. early, and soon Jax finds himself in hot pursuit of the woman who's captured his heart. Can these lovers from opposites sides of the ocean find a common ground? With enough emotion, passion and romance to keep readers swooning, this contemporary romance is an absolute must-read.
The picture used to design the cover A Chance Worth Taking, was taken by Libby Withnall. Check out her site for additional breath taking views throughout the world.
Libby Withnall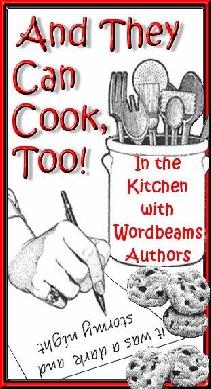 And They Can Cook Too.
Cooking With Wordbeam Authors
Uh-oh--waist watchers watch out. Scrumptious recipes from more than two-dozen Wordbeams authors have been sandwiched into this little gem of a recipe book. Our authors hail from all parts of the U.S. as well as several other countries, so you can just imagine the taste-tempting variety of appetizing recipes!
Your purchase will be supporting battered women and children in their quest to gain independence from domestic violence and get their lives back on track. The entire proceeds for this book will be donated to Raphael House in Portland Oregon.
To Order: Wordbeams Publishing

TO SEE MY BANNERS OR VISIT THE BOOK WEB PAGES, CLICK ON ONE OF THE LINKS BELOW
EVERLASTING
A CHANCE WORTH TAKING
"Kim Gaona is one of today's revolutionary arbiters."
The Wall Street Journal by Peter Gumble Jan 1, 2000
Whether looking to promote an article, short story or novel,
Kim's Reviews
is available. All genres, Inspirational, Young Adult, Romance, Mystery, Intrigue, etc. Feel free to email your story and we'll be more than happy to review it. At this time we do not charge for our services. However, we would like a copy of your book in whatever format it is produced in. Hard copy, Ebook, etc... Depending on how many we're working on, it may take up to 30 days. You'll be notified of the length of time as soon I receive your message. You may mail a hard copy or send electronically.

I'm thrilled to announce Shannon Honea. She's recently joined me in the reviewing process. I've been flooded with request and Shannon was the first person I thought to contact. She's author of Rival Passion, now available through Bookmice. Feel free to email your story directly to Shannon for review.

You can also order her book by going to Bookmice
Follow the links to your favorite category and read reviews of some of the most amazing stories and authors I've found in EPublishing. This business is booming! So many talented writers have been discovered.
ROMANCE
INSPIRATIONAL
SCIENCE FICTION/MAIN STREAM
NON FICTION
JUVENILE

DISKUS PUBLISHING

DiskUs Publishing offers their books in several formats: pdf, html, prc (Palm Pilot) and Rocket Book. They're quickly becoming the world's top online provider for EBooks. They provide many categories, such as Inspirational, Children, Young Adult and Sci-Fi. Check them out and see what they have to offer.
DiskUs Publishing
DiskUs Publishing is a great source of Quality Books. One of their authors, Leta Nolan Childers, was named in the Barnes and Noble's Top Ten List. She's a fantastic writer with an attitude. Check out some of Leta's work. You won't be disappointed.

FEATURED AUTHOR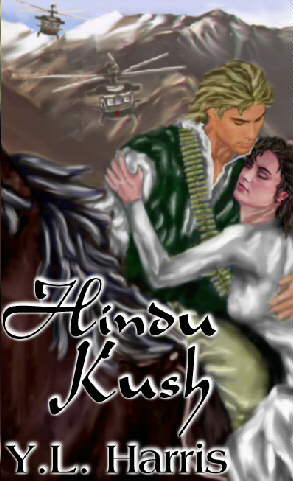 Y.L. Harris has published her print book "Hindu Kush" with New Concepts Publishing as an Ebook! Riveting..."Hindu Kush" by Y.L. Harris will capture you in the first sentence and not let go till the end. Ms. Harris has combined political intrigue and heart wrenching romance into a book that will last for eternity. "Hindu Kush" is a must for all readers interested in adventure, suspense and everlasting love.
HINDU KUSH
1990 Contender for the National Book Award, PENN/Faulkner and Push Cart Prize

For quality short stories, check out STORYTELLER. You'll find great short stories of many different genres, fiction, non fictin and even juvenile authors. Take a look, but be warned, you might get hooked checking back for each new installment.
STORYTELLER

Always Remember, writing is a gift within. You wake up in the middle of the night frantic for a pencil and sheet of paper to note a new idea or story line before you forget. Driving down the road you spot a child on the corner who inspires you. At the park on a saturday afternoon you see a older married couple that draws your imagination to the many happy times they've experienced together. There's never a day when you can't find inspiration for a new story. Keep your eyes open and it will come. Keep your priorities straight and you'll always succeed.

THOUGHT FOR THE DAY:
"I can do all things through Christ who strengthens me."
Phil 4:13
One List
DiskUs Publishing
Wordbeams Publishing
Bookmice Publishing
World Publishing Industry
Barnes & Noble Home Page
DenMark Publishing Corporation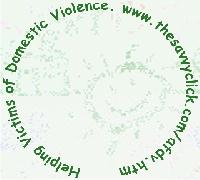 Sign My Guestbook
View My Guestbook
FastCounter by bCentral

Click to subscribe to EPIC1
This Author Ring site owned by Kim Gaona.
Click for the Next Page | Skip Next | Next 5 | Previous| Random

Want to join the ring? Click here for info.